BEETRONICS
Who are we?
Beetronics is a family beezness based in Los Angeles, focused on creating the most unique sounding and looking pedals available on the market today. At our hive in Los Angeles, a swarm of bees work everyday building unique pedals that look and sound like no other.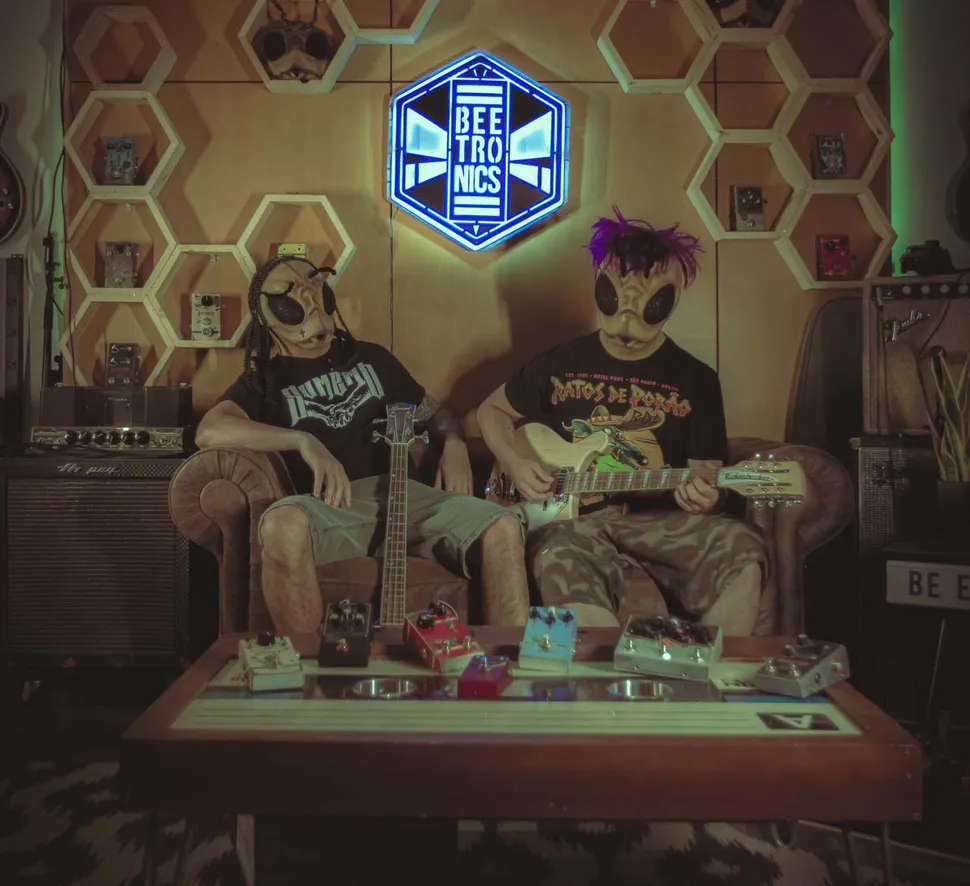 Aside from the standard Beetronics line, every model is also available from our Custom Shop, where every pedal is hand painted with beeautiful artwork. Besides the two bees pictured below: here is a great overview that features some of the coolest "custom designs" we've made over the years!
Beetronics Customs Overview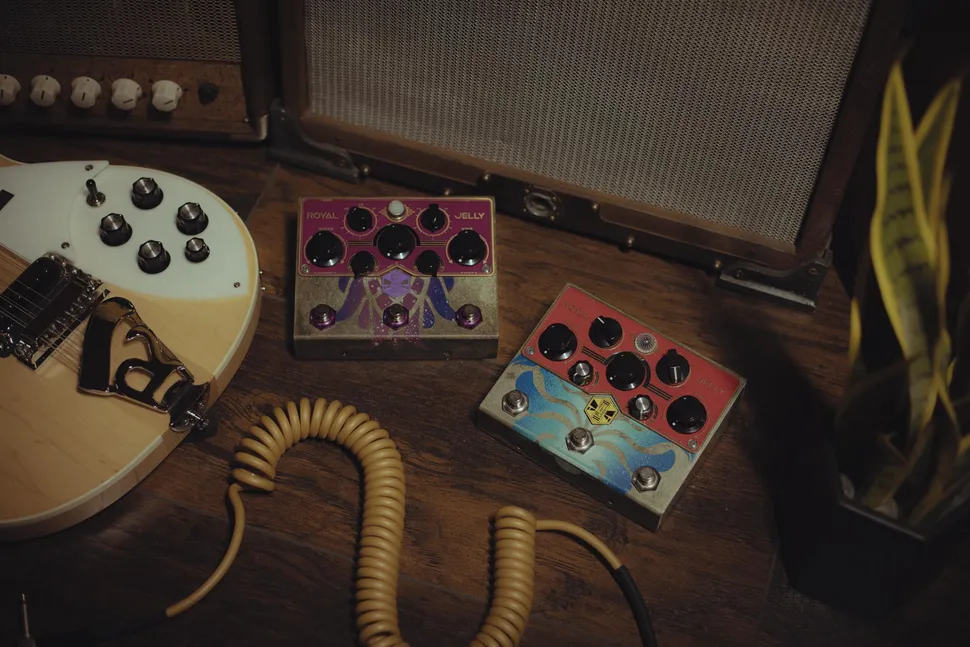 We also beelieve that beeauty  comes from the inside – even our circuitboards are shaped like honeycombs! Below you can see the "inner values" of our Ocathive High-Octave Fuzz.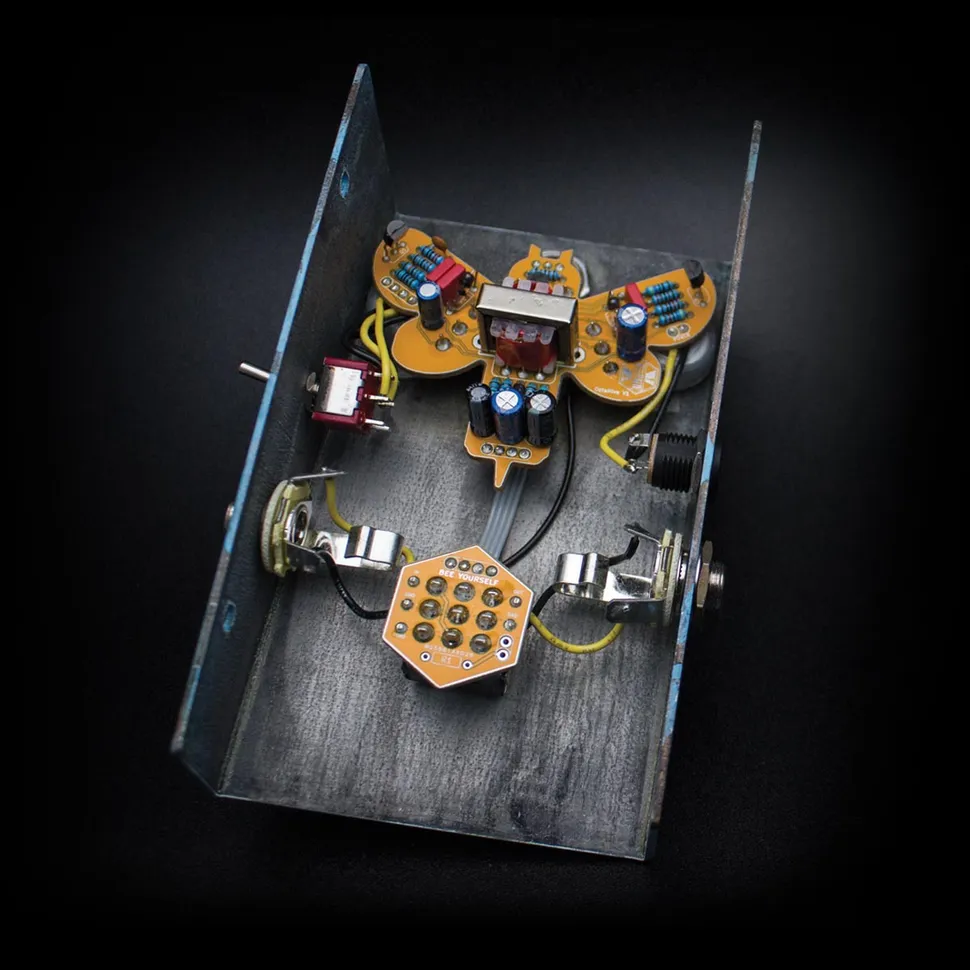 ---
Los Angeles Pedal Tour 2020
Please have a look at our "Workshops" section (Beetronics Exhibitor Page) or check the general schedule (workshop / livestream) here at Guitar Summit Web Camp. Join Filipe Pampuri (Founder of Beetronics FX Pedals) on a fascinating journey as he heads out into LA to visit producer and musician friends around Los Angeles and check out their effects-pedals. And it turns out those friends are Tool producer Joe Barresi, Pixies guitarist Joey Santiago, Anthony J Resta, David Bowie bassist Tim Lefebvre and Jay Baumgardner.
---
***WIN a Pedal***
Hit the link below to enter our "virtual tombola action". Your chance to win a Beetronics pedal during Guitar Summit Web Camp weekend.
CLICK HERE
Best of Luck! :)
---
Guitar Summit Special
Interested in one of our bees? Timing couldn't bee better!
Have a look at our Beetronics "Guitar Summit Special", powered by Musik-Produktiv & FACE
---
FACE exclusively represents Beetronics in Europe
www.face.be