Based on multi-award-winning, revolutionary ELF Head. Purpose-built to amplify your talent and the tone of your instrument.
There are many small bass amplifiers, but none that sound like their full-sized counterparts. For the tone of a big bass amp that you can carry in one hand, the Trace ELF Combo takes the finest speaker components on the road in a portable package. Combos available with 1x10" or 1x8" Speakers Extension cabinets available with 1x10" or 2x8" Speakers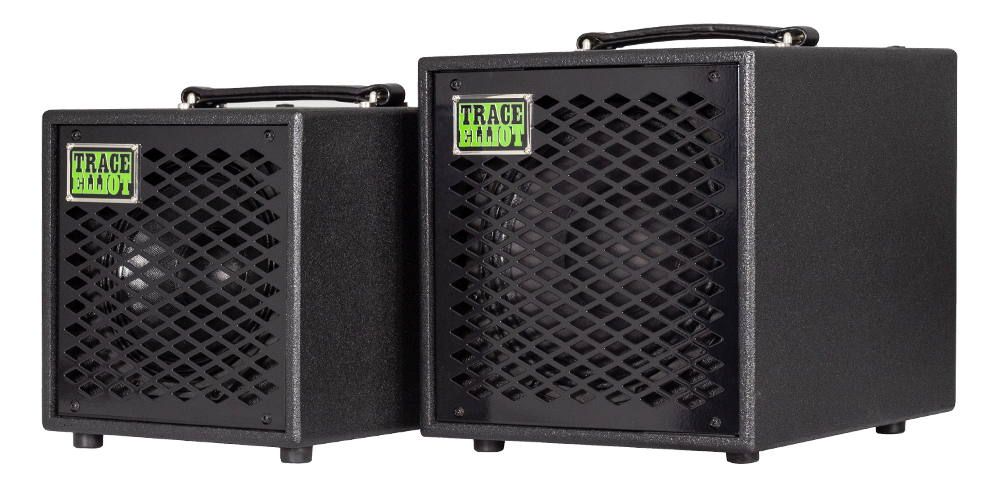 ELF 1x8 Combo and ELF 1x10 Combo
---
Product Features (both models)
Combo versions of award-winning ELF Bass Head
Ultra compact, portable, and powerful
160 Watts continuous into 8 ohms (internal speaker only)
200 Watts continuous into 4 ohms (with extension cabinet)
High efficiency neodymium full-range driver
3-band rotary equalizer that emulates classic Trace Elliot multi-band graphic EQ filters
XLR DI output for sending classic Trace Elliot tone to a mixing console or recording device
1/4" external speaker output to expand your rig using a 1x10 or 2x8 ELF extension cabinet for enough power on bigger gigs
1/4" headphone output for quiet practice
---
Pre-Order Now. Available Early December.

ELF Combos are finally on their way to Europe. In stock by first week of December.
How to pre-order?
Please write an Email to: guitarsummit@musik-produktiv.de
Or contact Musik-Produktiv directly via their Guitar Summit Exhibitor Page.
Our exclusive "Guitar Summit Special" also applies to ELF Combos.